Number of minutes my programs streamed THIS WEEK on Amazon Prime
Number of views my programs watched on YOUTUBE
World War 2: The Call of Duty – A Complete Timeline
It's easy to look back at the past, study the history of war and uncover dramatic reports of heroic exploits, daring deeds, evil megalomaniacs and vicious dictators, and all too soon you'll find yourself completely detached from such events. The turbulent wars that took place so long ago seem to have little connection with reality, and will in fact often be, the stuff of legend and story makers.
Thank you for reading this post, don't forget to subscribe!
So, to really understand the concept of war, on a global scale, the World War II years of 1939 to 1945 provide perhaps the first complete overview of man's inhumanity to man, alongside the bravery and heroism that show the very worst and the very best facets of human nature. Incredibly there are archive images from every stage of this conflict to support our research, and as we consider the events of the Second World War chronologically, this book will build into the complete timeline for WW2.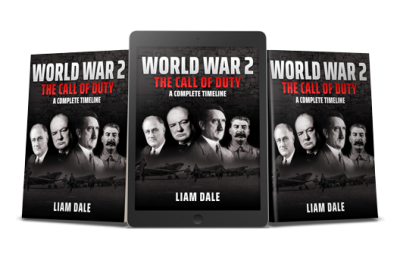 SOME HIGHLIGHTS FROM
KBO YOUTUBE CHANNEL
Be Sure to Subscribe for Updates