At the end of the day a blog has to begin somewhere – And as this will become a footprint in time for me, my family and the occasional interested reader, let us start roughly at the dawn of the 1980's, showbiz and London's West End Theatres.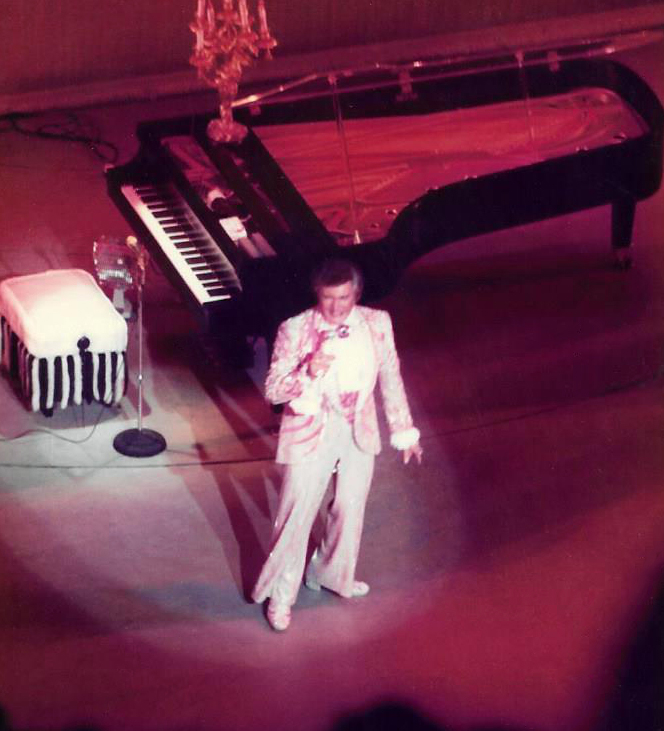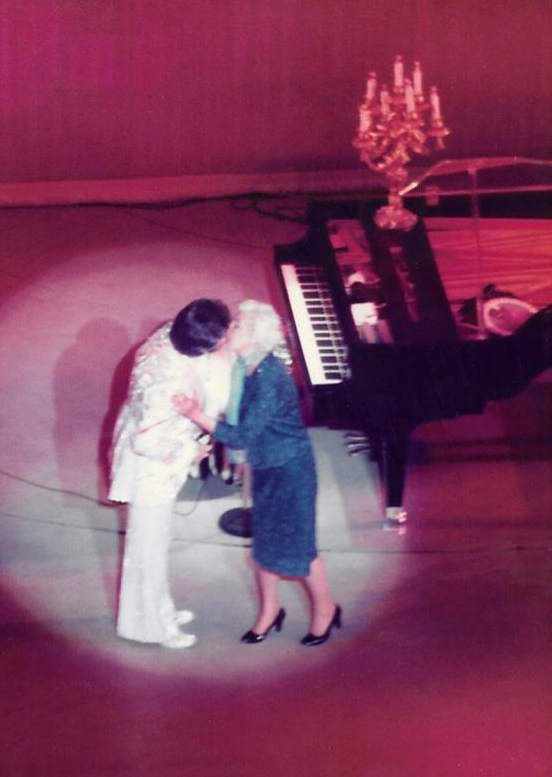 How I got my first professional gig I will cover in a future anecdote, but as the Home Page of liamdale.net gets my history off to such an amusing start with "a step in the right direction" by holding a ladder for a precariously balanced lighting technician centre stage at the London Palladium setting up for Liberace, let's turn and face the auditorium of an online audience, take a deep breath and begin there.
Thank you for reading this post, don't forget to subscribe!
Why not dive in with a bit of what we couldn't talk about nearly 40 years ago without losing our jobs? The great Liberace and the cover up of the most obvious secret gay in showbiz circles.
I was a mere lad of 23 – having a go at acting and as you do, working in any capacity to earn a crust. On THIS occasion I was pointing "Call me Lee" number one spotlight from the Box way up at the back of the theatre for rehearsals and shows in the evenings and rigging lights on stage in the day.
It was between performances that I had nipped out of the theatre to grab a Wimpy and returning via the stage door, the passage taking you back stage passes obviously the Number 1 Dressing room. The door partially open, a dark passage, I could clearly hear a conversation taking place inside. And I stopped in my tracks. And listened.
It was Lee, a great British artist called Danny La Rue and an extremely well known British TV entertainer who isn't dead yet, so I won't mention his name as his history of denial is significant albeit obvious to those who know him, discussing in seriously graphic detail what they would like to "do to me".
Disconcerting to say the least, in my naivete still after only 3 months in the theatre scene, I felt well confused and I couldn't work out why such a chat had occurred.
Sometime after I put it together. You see here my photos of Lee in action as the public knew and adored, kissing admiring aging female fans. Offstage and out of the public eye equalled a different story. 3 days previously after chatting with Lee about stuff in general, leaning over the piano; he was very twinkly to talk with during rehearsals, keen to encourage me to light him "at his best and never let the light drift off me Liam…  and by the way call me Lee".
A day later his manager approached me and said Lee was seriously impressed with my work ethic and knowledge and wanted to know if I would be interested in moving over to the USA and taking charge of his personal lighting for his shows on an annual contract. Vegas was calling. "While you think about it, please give us some casting shots and a resume and we can talk when this season here is drawing to a close in Lee's suite."
The next day I duly handed over the requested papers including the attached casting photo. And then that few days later heard what I heard. Needless to say, realising what it was all about was an eye opener to the predatory gay showbiz community at that time. My skin thickened over the years. More than my stomach and chins but looking back at that early 80s casting photo, I can't see what all the fuss and attention was about anyway.